12/25/2017 - Happy Holidays!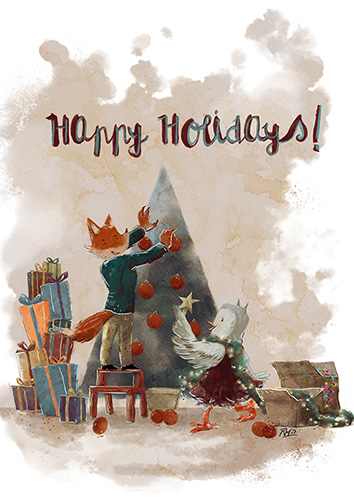 The Fesst of Winter Veil is upon us!

Xu-Fu, Aranesh and the whole team wish you all the best for these festive times and hope you have some wonderful and enchanted days.
12/22/2017 - Winter Veil Sale of Pets and Mounts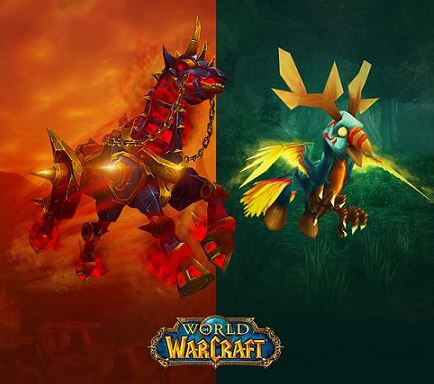 If you ever considered one of those shop pets, now might be a good time to revive those thoughts.
Blizzard activated a large Winter Veil sale that will last until January 3rd with many pets and also mounts reduced by to 50%!

US Offers
EU Offers

Enjoy :-)

12/20/2017 - 1000 Users! Congratulations to Tovenaar!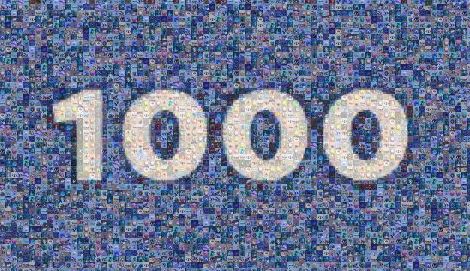 For a short time only - since November - it is possible to register an account with Xu-Fu. And now, less than two months later, a first milestone is reached: please join me in congratulating Tovenaar for being user number 1000!

It happened much faster than I expected. Actually, I was expecting a lot more problems along the way, but everything seems to work really smoothly :-)

Thanks to everyone for joining and staying with me. It makes me very happy to see this community grow.

And with that being said, have a great seasonal time everyone and enjoy the festivities!


11/12/2017 - Pet Ready-Checker - everywhere?


Sure, why not!

All that work with user accounts and your collection being saved has to lead towards something, doesn't it?
The first step of that something just went live!

If you go to any of the main categories you will find that the pet table got a big makeover. It loads a lot faster, checks for required pets with much higher accuracy and gives you more info.
And if you are also logged in with your pet collection saved, you will see that the table automatically checks if you have the pets required - and shows you missing or unleveled ones right there on top!

As an example, below this post is the list of pets required to do the Pandaria Master Tamers.
No need to enter your details into the Ready-Checker anymore. No loading times, no fuzz. It's all right there :D

I really hope you like this feature and as always I'm super happy to hear your feedback!



1.

Humanoid

1

25

2.

Flying

1

25

3.

Dragonkin

4

25

4.

Mechanical

2

25

5.

Mechanical

1

25

6.

Mechanical

1

25

7.

Dragonkin

1

25

8.

Aquatic

1

25

9.

Dragonkin

1

25

10.

Dragonkin

1

25

11.

Beast

1

25

< <
> >
11/05/2017 - Xu-Fu goes RSS Feed!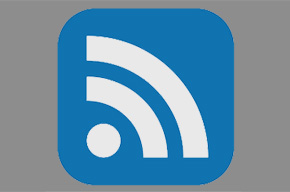 My last update took a very long time to complete, because most of the features were interlinked with each other. I could not publish any of them without the others being in place. Now that the user system is up and running, I can easily add things on top and also have the time again to work on some smaller, fun things.

For a start, I implemented the suggestion of Flatluigi to add an RSS feed for the blog!
Since I'm not posting very often, this should give you a convenient way of notifications whenever there is something new :-)
You can find the subscribe link directly below the headline.

Thanks for this great suggestion! Please let me know if there are any issues with it!

Little teaser for the next update: site-wide Ready-Checker, why not? :D

All the best,
Aranesh
10/29/2017 - Xu-Fu 2.0 is live!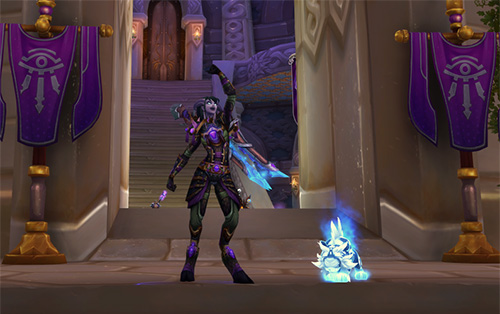 It's done !!!

I always wanted to add a user account system for wow-petguide.com, but in order to do so I had to learn many new things.
It should be easy to use, with enough features in it, but also well encrypted and secured. All of this took a lot of time, but I'm very proud to announce that Xu-Fu accounts are now live!

Check out the "Login" button on the top right. I recommend creating an account using your Battle.net account. That way you won't need an additional password and will be logged in automatically.
It's built on Blizzards security standards. No hassle and perfectly safe. You can then edit your profile to your liking, change your username here (the default is your BattleTag), add a description and so on.

Having an account will allow you to message other users, post comments without additional input fields and track your own comments to see when someone responded.
Speaking of comments. Voting and sorting them differently? Yes, that's in as well!

The core part of the update is however linking your pet collection to your account. You used the Collection Viewer before? Now it's even easier!
If you sign in with Battle.net (or connect your Battle.net account later on), Xu-Fu will grab your collection automatically and always keep it updated for you.
It's then linked to your profile for others to see (unless you opt for more privacy in the settings).

But that's just the starting point. It is the basis that many of my ideas will build upon: to make the page even more accessible, easier to use, and more intelligent!
I will have to spend some time to see how the accounts are working, but soon I will add new features based on your user account and collection.
The Legion Ready-Checker for example - how about everywhere on the page? ;-)

There's definitely more to come, but for now please enjoy the new system and do let me know what you think of it! Either here in a comment, the usual social media, or... send me a message directly on the page o/

Yours,
Aranesh
09/29/2017 - Aranesh is back :-)


The last weeks were super relaxing. I saw and learned a lot of new things and spent equally as much time chilling on a beach :D
Now it's time to put that restored energy to some good use!

But first of all another big thank you for putting together all your insights and ideas for Family Fighter. In those two weeks, more than 3000 comments were submitted! Because of the sheer number of comments, it's the first time I won't manage to read all of them. I'm sorry for any great idea hidden in there unanswered. If you expected a reply and did not receive one so far, please just send me a mail or hook me up on Discord (Aranesh#6150).

Back on topic, I mentioned restored energy and that has to go somewhere. Before my vacation I came very close to finishing some of the most important features of Xu-Fu 2.0 and I'm rather confident now that I can put it live towards the end of October!
Here's my current development status:


| | |
| --- | --- |
| Item | Status |
| User Registration and Login | Done |
| Login with Battle.net | Done |
| Personal profile page | Done |
| Settings (email / pw change etc.) | Done |
| Selectable user icons (including character pics) | Done |
| Automatic import of pet collection | Done |
| Comment system rework | 98% |
| Messaging system | 50% |
| Notification system revamp | 20% |

Not much missing!
I'm really excited to finish all this and set it live. After spending almost a year developing it all I am looking forward to hear your feedback!
09/10/2017 - A big thanks and a small brb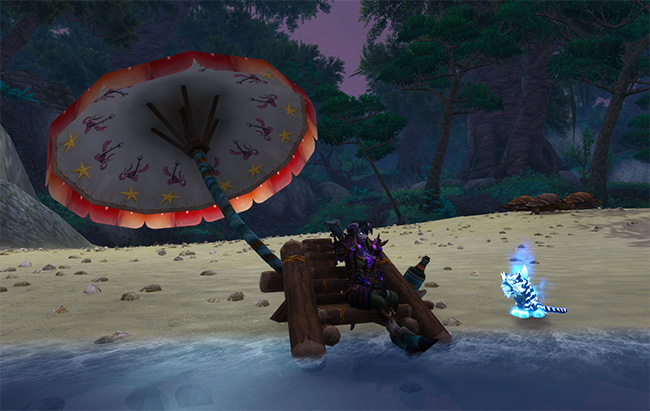 Argus sure kept us on our toes, but thanks to the many suggestions and comments, all Family Fighter combinations now have strategies!
Not all of them are perfect, and some amazing ideas are probably still hidden in the sheer mass of suggestions sent in.
But slowly and steadily, we are going through them and adding more to the page. I want to say a big thank you to Lazey, Nyari, Jaguar and Remte in particular, who are actively working on the strategies besides me: your help is truly invaluable!

And of course I want to thank everyone who contributed. Without you, the Argus section would never have been filled so fast after release. Not in any special order, thank you for sending in strategies that were already added to the page:

Kananga, Atanzarian, BiXia, Dalster, Puffah, Deckar, Tsoonami, SakuraFish, Caitlin, Simca, Elesack, Matt, Elwoode, Miyka, Ninety, Barlenor, Audum, Yepah, Ariyana, Jon, Harahwah, 3ceph0los, AliceInAcidland, Thuggert, Afroshouji, Caoimhin, Erodrellila, Xinnara

(Sorry if I missed anyone!)

Before the next big pet content patch, I plan to have some better features in place to support such an undertaking.
But first, there are other plans to follow: vacation plans!
I'll be gone for two weeks from today on and will leave the page in the hands of my amazing helpers.

Thank you and take good care of Xu-Fu while I'm gone :-)
Aranesh
09/01/2017 - Anomalous onslaught on Argus


7.3 is a great patch so far with lots to do :-)
And Xu-Fu is an especially happy little cat right now! Thanks to the immense help of Lazey and solidstate77 we were able to provide strategies for most of the Anomalous Animals right from patch release!

With the new fights came an incredible increase in activity here. It's absolutely overwhelming and I want to thank you all for trying the fights, sending in suggestions and commenting about your findings. Truth is, there are more comments and suggestions than we three can go through! We'll try our best and will make changes, adapt things and put more strategies up as we go along.
It is amazing to see the everyone working together to share info and help each other out.

Thank you everyone for being such an amazing community!
08/24/2017 - Argus is almost here!


Yesterdays announcement at Gamescom in Cologne came as a surprise. Patch 7.3 and with it the new Argus zones is going live next week already, on 29/30th of August!

Well, I can say without a doubt that Illidan was right this time with his favorite quote: Xu-Fu certainly is not fully prepared, yet!

Nevertheless, as of now you can access the pet battle areas for Argus and of course also for Environeer Bert.

A word of warning, the Family Fighter achievement is very tough! It is a real challenge this time, harder than Family Familiar, and some of the strategies we came up with so far require very specific pets or breeds!
Not all of them are done either (only about half of them), so any help in filling the blanks is highly appreciated :-)

At this point I want to give a special thanks to Lazey!
He created many of the 7.3 strategies, including the one for Bert, and cracked some of the hardest nuts. Without him, the 7.3 preparations wouldn't even be halfway as far as they are now. Thank you!
08/07/2017 - Say Hi to the Azeroth Adoption Agency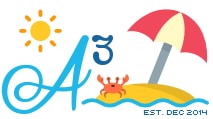 Today I want to highlight a very special community among the pet battlers: the Azeroth Adoption Agency, or in short A3.

Active mostly in the America region, a whole team of pet collectors around A3s creator Wakamaru are helping pets and players find together for three years already. Since they started in 2014 they have found new homes for more than 6.000 pets!

Taking part is easy enough, no matter if you are looking for pets to adopt, or if you're a seasoned collector who might have the odd duplicate to spare. Simply sign up on www.azerothadoptionagency.com to opt into the adoptions.



They also host regular events, games and giveaways, often with rare pets to catch! One of those events is the main reason for my news entry:
On 13th of August, A3 will host their summer event Fowl Play with lots of chicken-themed games and giveaways to win, well, chicken pets of course!
Up for grabs are level 25 Ancona Chickens, Bush Chickens and even the rare TCG Rocket Chicken.



During the event, there will also be a series of summer giveaways across the A3 network (Blog, Discord, Newsletter, and Twitter) for various other pets including Blizzard Store pets.

I highly recommend to check it out, and good luck if you're participating in any of the giveaways :-)
07/09/2017 - A glimpse of Xu-Fu 2.0



Today I'm proud to announce a new section on wow-petguide.com: Tools!

Replacing the Home button, this new section will host a growing number of helping hands for anything pet related.
For the launch there are already two available, which I want to introduce briefly:

- Pet Collection Viewer
One of the features coming with Xu-Fu 2.0 is a much better pet import. And while at it, I decided to spend some time in a nicer display of your pet collection. As it turns out, it's also a wonderful standalone tool! You can enter character details and will get a nice view of the pet collection with plenty of utility (that's currently missing from the armory *cough*) like a quick search and filters that can be combined any way you like.

- Magpie
This amazing tool created by Morazor is not exactly new, but found a new home here. It offers plenty of utility around your pet collection and the auction house. For example it can tell you how lucrative your duplicate pets could be. Or you can have it check for bargains on one realm to sell for a profit on another. Or perhaps you want to set up an alert to notify you when a specific pet is available? This and more is easily done with Magpie :-)


Please go ahead and try them out. Write us what you think of them or if you run into any issues.

Or perhaps you have a good idea for another tool that you miss? Let us know!