10/11/2016 - The future of WoW-Petguide.com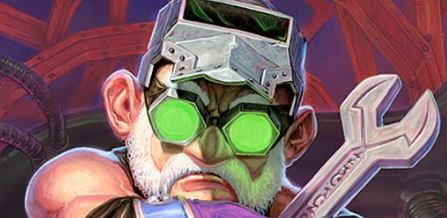 If you are following Xu-Fu's guides for some time already, you will know that I like to add new features and improve the page constantly.

So, what is all this invisible background work for? Preparation, mostly! Today I want to provide an outlook on what I'm planning with the page for the coming 12 - 16 months. Quite a time-span, I know :-)

One of my major concerns is to keep the strategies up to date. Legion keeps me busy, but you might have noticed many updated strategies already. Doing this will always run parallel to the plans I have.
And those are the following:


A multi-lingual page.
Xu-Fu learns new languages, yay! The background work is all done, with just some minor translations necessary. Once that is done, Xu-Fu's pet guides will be available in English and German.
Nyari, MVP in the official German WoW forums, long time pet collector and pet battle enthusiast, is working together with me to make this possible.

What about other languages you might ask? All set up for many parts, but I want to test how German goes and see from there :-)


Re-designed landing page
Right now this here is the landing page, and that will change! I want to build a proper introduction page with some information about Xu-Fu and the people behind, and perhaps some links to other resources like those of excellent theorycrafters or useful addons.


User Logins.
Yes, that's in the works!
It will be a huge undertaking and probably not be done this year, but I want to offer more convenient usage of the page for you. Having a proper user system would open up so many possibilities, here's just a few ideas (but no promises, yet!):
- Pick your own (permanent) avatar
- Link your armory and sync your pet collection
- "Clever" strategies, highlighting those you have the pets for
- Voting on strategies or picking your favourite alternative
- Messaging system
- Administrating your comments
- Some kind of reputation system perhaps?
- Different page styles?
- and many more


User Alternatives
Right now submitting strategies all goes through me: you send me your ideas, I test them when I have time and add them if they work out.
How about we scrap the middle-man and you post strategies directly to the page?
I will still keep Xu-Fu's strategies, but how about a separate tab with user submitted strategies? That's where voting on strategies could come in handy!


???
And when all the above is done, I'm sure there will be more cool ideas to realize. Do you have any? Share them with me :-)

When I started this project, I never thought so many would share the joy of pet-battles. During the last one-and-a-half-year however you guys reached out to me from all over the world with almost daily more visits. This community is growing and very positive and reinforcing throughout. It gives me a lot of strength, endurance and most of all happiness to continue my work. I'm very glad you guys are working together with me on this content and I want to give you something back - a more convenient stay on my page. So here's a big thank you to the pet-battle community - to you!